Mobile Type Trommel screen
Gold trommel screen
Product description
The Gold Trommel Screen provide a simple, efficient and economical solution to upgrade a wide rang of material and optimize the subsequent process steps of recovery. This method of screening helps to reduce operating and investment cost and to increase product quality, while allowing rapid and large volume processing. Our Gold Trommel Screen are constructed of high quality material, designed for high performance, high production rates, lower operating costs and lower maintenance This material out from the Gold Trommel Screen is then passed on to the downstream process equipment which can be in various forms such as centrifugal Concentrator, spirals, jigs etc.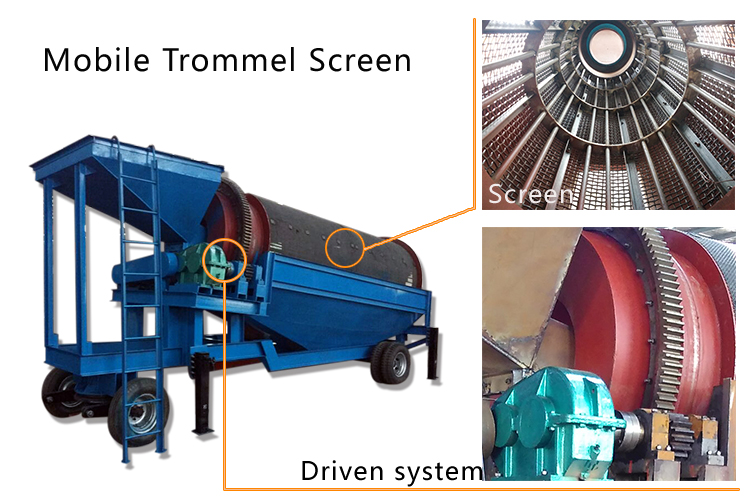 Our Gaoxuan gold trommel is consist of round trommel, rack, discharging, speed reducer, motor, water flusher etc 6 parts. The ores are fed into trommel, with the help of rotating centrifuge power and jigging to classify materials, and are classified from different screen mesh.
Feature
Economical & efficient classification, Screening
Screen replaceable for different mesh sizes
Multiple screen size
Easily changed screen plates
Large capacity
Unique design with higher capacity & no clogging
Heavy duty feed hopper and extension
Gear drive mechanism
Variable speed drive mechanism
Mobile Type trommel screen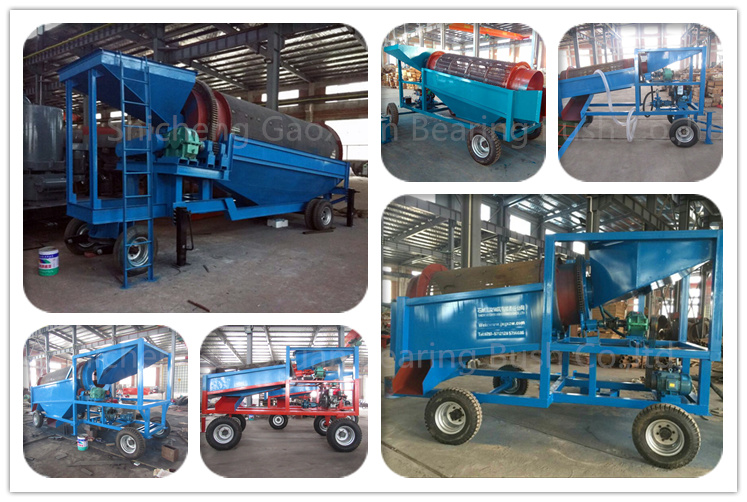 Fixed Type trommel screen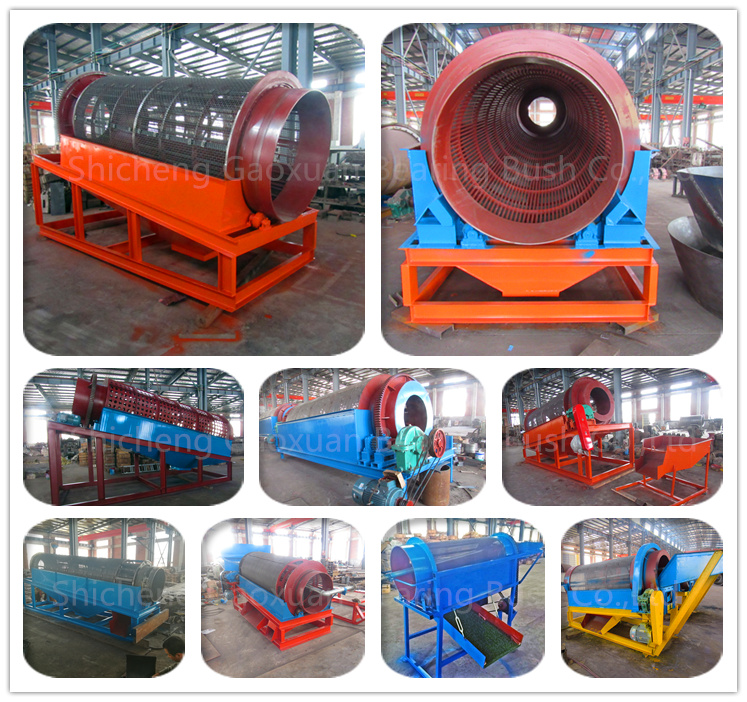 Workshop and accessories of gold trommel screen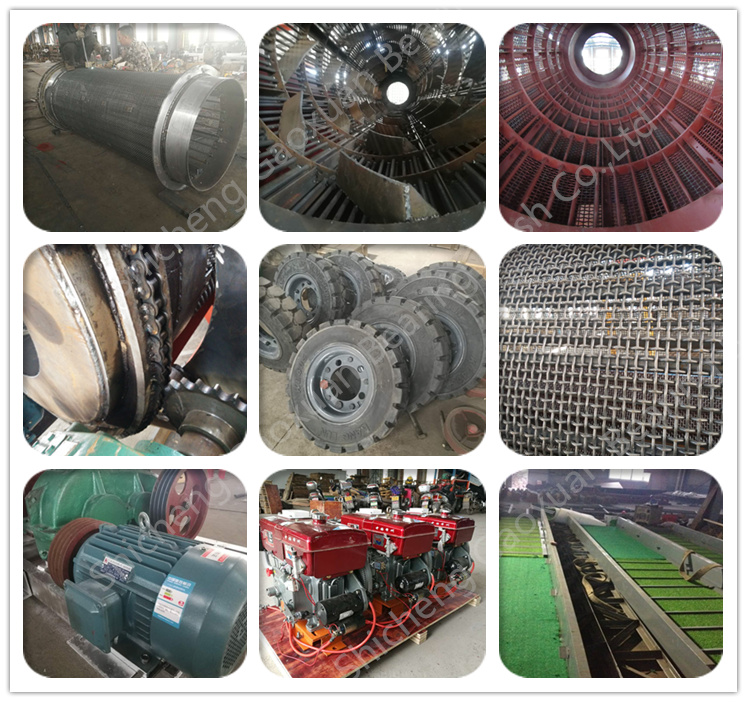 Technical Parameter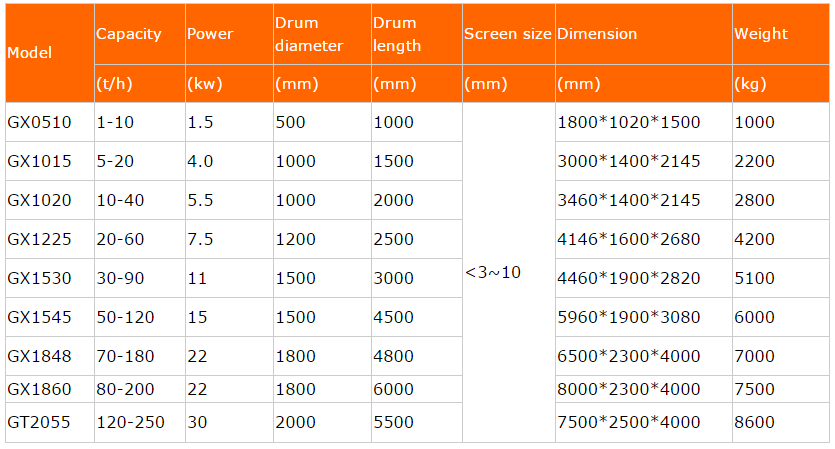 Application
Gold trommel screen is usually used at the primary separation period of placer gold mining so as to washing and screening gold ore. The upper sizes out are always reckoned as unuseful materials. The bottom sizes which contain the gold are usually processed by centrifugal concentrator or gold sluice box continuously to upgrade gold ore. The concentrates of centrifugal concentrator could be processed by shaking table which is used to separate the gold from other minerals.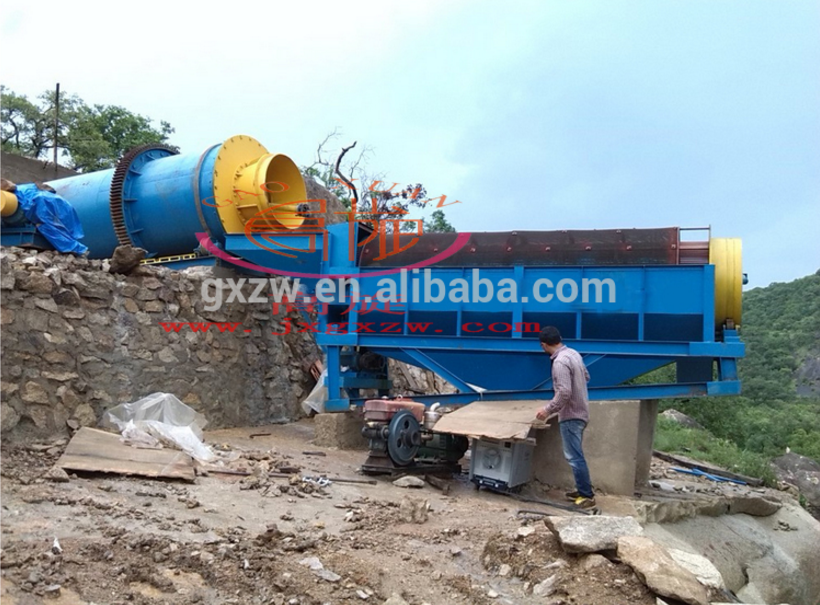 Packaging & Shipping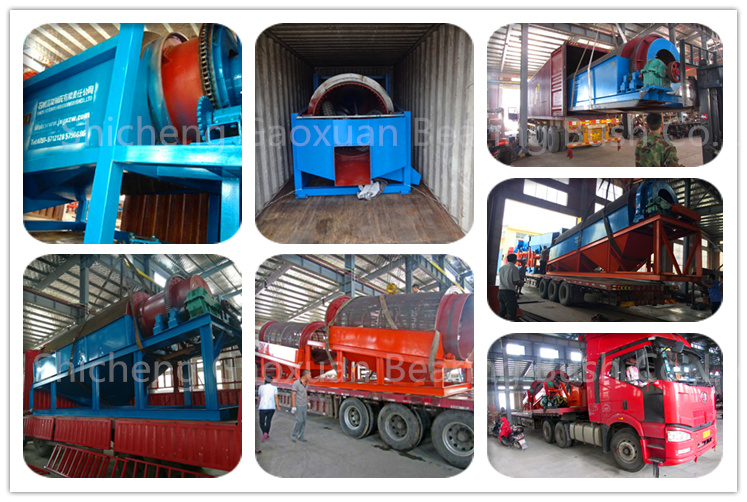 Other Products