Introduction
This vibrating Screen is specially designed for quarry to separate crushed stone material into different sizes, and is also used as a grading machine in coal dressing, ore dressing, building material, electrical and chemical industries. This is a new machine, it has eccentric shaft vibration exciter, rubber spring and tire coupling.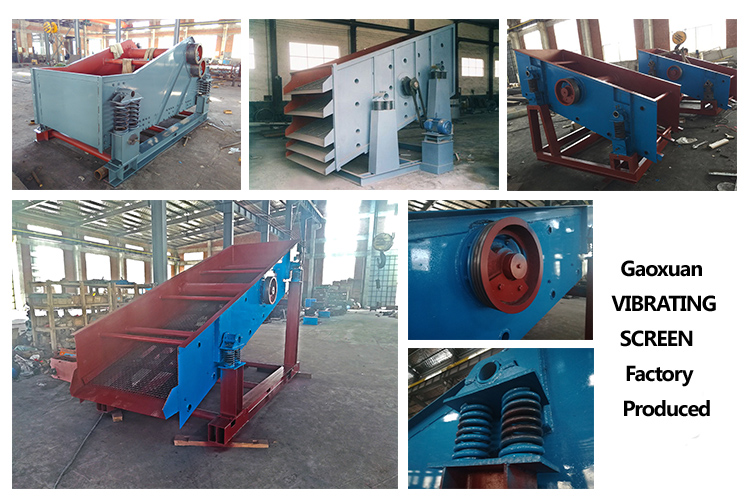 Feature
(1) The motor has tire coupling, which can avoid damage from motor warping while starting. (2) Using rubber spring, the whole machine is reliable and stable on operating, long useful life. (3) Combined vibration exciter and universal joint, which can guarantee synchronous operation, avoid the impact of coaxial degree of bearing on service life of the bearing. (4) Using air cooling technique, prolong service of the bearing by lowing temperature of bearing. (5) Using bolt integral connection technique, the screen body will have a more durable service life under high vibration amplitude. (6) Adjusting the vibrating forces to control the flow of material, convenient and stable.
Working principle
The YK series sand sieving machine has eccentric combination, the best vibration effect result from synchronous running by universal coupling. The rotary motion was transferred from motor to rotor shaft through tire coupling; the rotor shaft run an unequal centrifugal force rotating under action of the eccentric block, the frame realize full vibration on supporting of spring, then makes material move forward and screened.
Technical parameter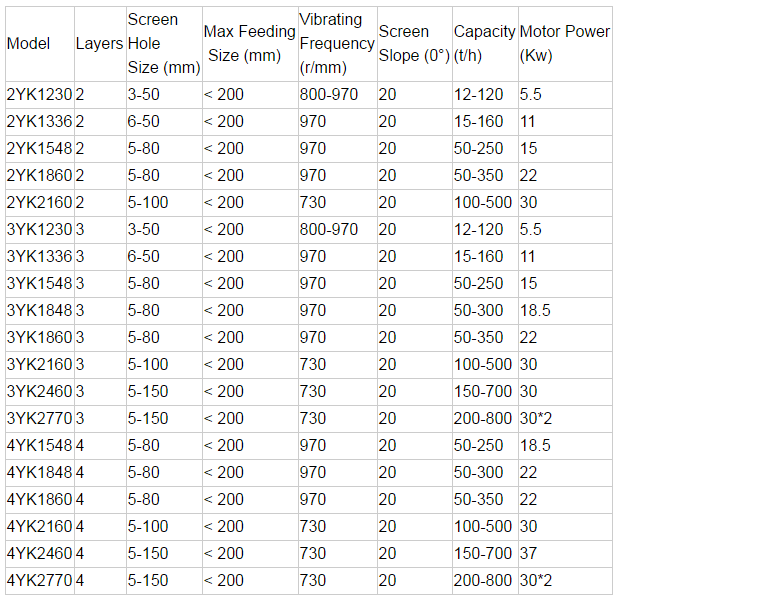 Application
Widely applied to all sorts of ore, rock, etc., the breaking compressive strength not exceeding 320Mpa.
Being widely used in mine, metallurgy, roads&bridges, building materials, water conservancy and chemical industry etc.
Other Products